Interment Choices at Roosevelt Memorial Park
Every interment is personal. So, at Roosevelt we offer a wide range of choices to fit your loved ones needs and wishes. They include traditional burials, lawn crypts, mausoleum crypts, and a wide range of options to honor cremation remains from scattering to permanent interment in a range of monuments. Perfect places for families to return, year after year, in remembrance and honor.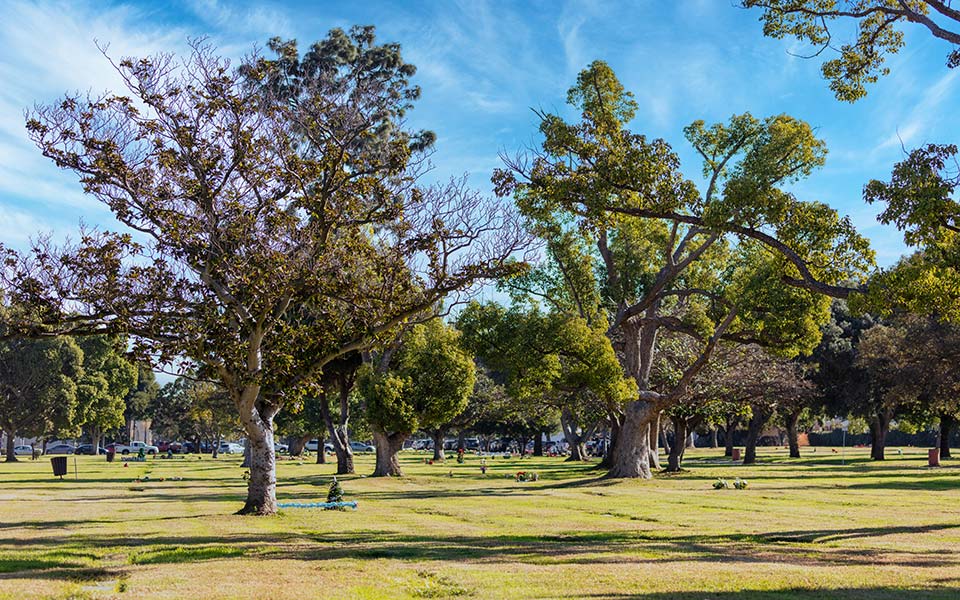 Lawn Crypts — Sharing Eternity
In our green rolling lawns we offer traditional burial sites, but we also offer our Lawn Crypts. These are concrete encasements that can accommodate one or two burials each. They're shareable with a special loved one.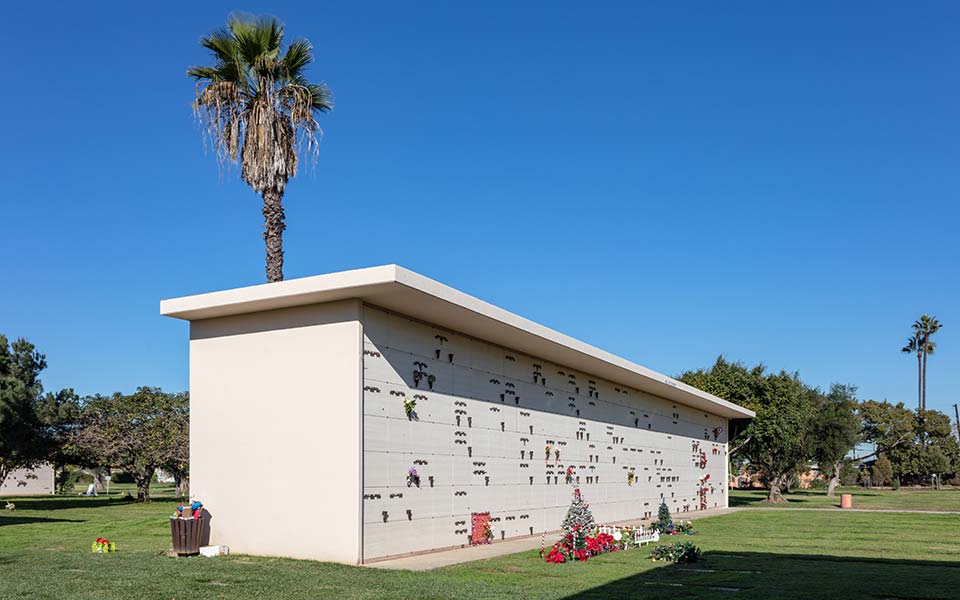 Mausoleum Crypts — Easy Visitation
Our magnificent mausoleum offers in-wall interment. It's a final resting place that's protected from the elements in a temperature controlled environment that's so easy for family to visit, especially those with mobility issues. We pride ourselves on our beautiful, well-maintained, and secure premises, so that every guest experiences personal tranquility when visiting their loved one or family member.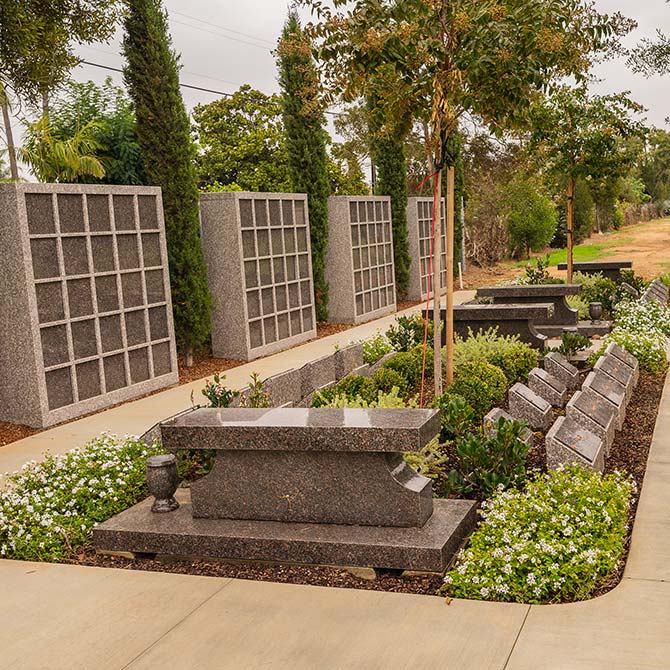 Cremation Niches —Permanently Honored
Cremation has become more and more in demand in recent years, and Roosevelt  Memorial Park offers a variety of options for memorialization and final resting places for your loved ones.  We believe that cremated remains deserve a place of honor where the family can visit. In addition to our Mausoleum Columbarium, in our new Roosevelt Cremation Garden we offer elegant free-standing columbaria, granite upright monuments, and urn-bearing memorial benches. For remembrance without remains, you can choose our Memorial Wall, a perfect accompaniment to our gorgeous Scattering Garden.
Learn more >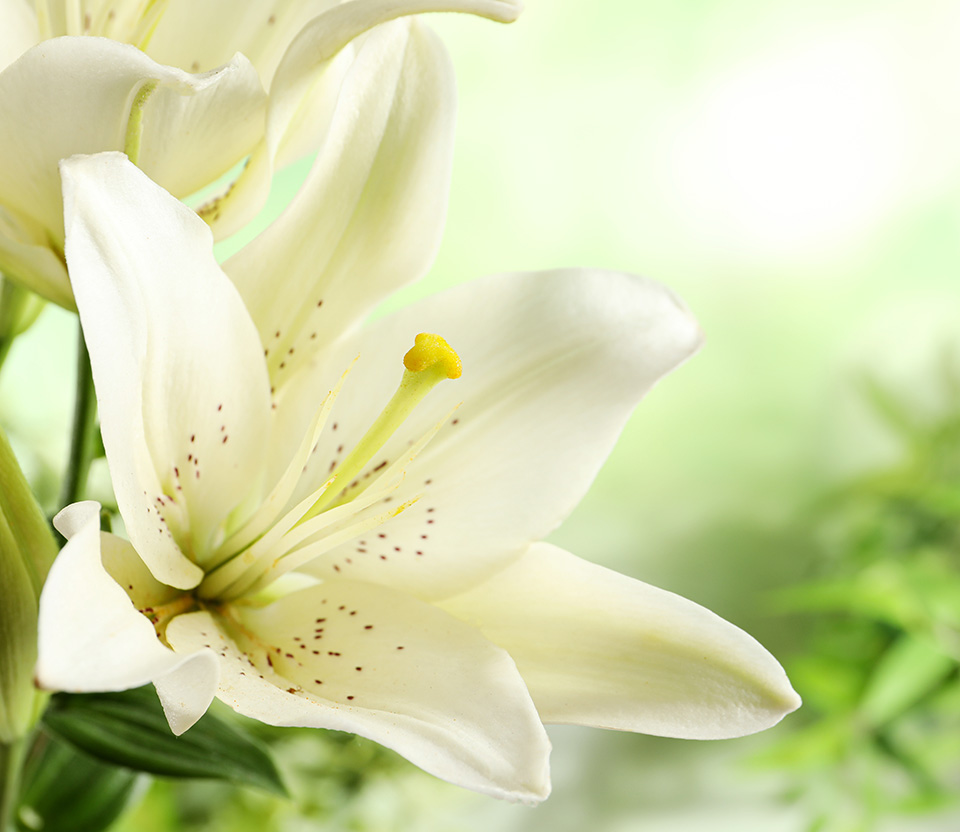 Cremation Deserves a Place of Honor and Permanence.
More and more families are choosing cremation for their loved ones. It makes sense because it costs less than traditional burial and it uses up less environmental resources. Still, a person who is loved deserves a permanent place of honor, a place that will last for generations, where future family can visit, which we proudly provide at Roosevelt Memorial Park Cemetery.
At Roosevelt Memorial Park, we have many exceptional and affordable memorial solutions for cremation, including free-standing columbarium structures; niches at one of our mausoleums (Alcove of Peace, Court of Devotion, Wall of Remembrance, Wall of Serenity); at our cremation garden (Faith Cremation Garden), or you may choose a lawn or garden crypt, just as you would with a burial.
Even if you've chosen to scatter your loved one's remains elsewhere, a memorial tablet may still be erected to commemorate their life on our beautiful grounds in permanent memory.
Talk to us about all the many ways to forever memorialize your loved one's life. The options are many.